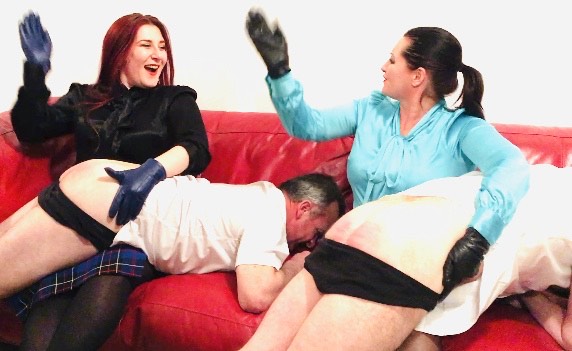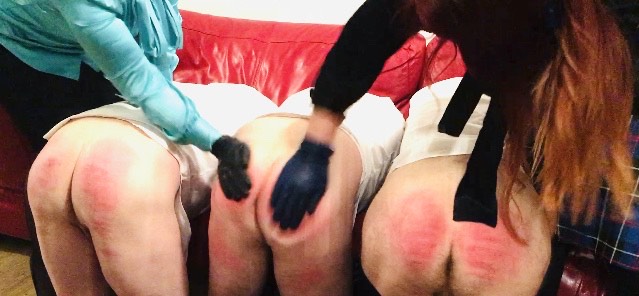 The Naughty Corner TNC (twitter @tnncornerkent )
Is an spanking event held by myself (LadyAmber) it is a
bi-monthly in Kent that host small group spankees and
two strict AUNTIES (all of which are listed below)

THE NAUGHTY CONRNER IS …
A day for Aunties to teach naughty nephews & nieces a lesson.
A strict but fun event that will have 2 AUNTIES (per event) with lots of naughty nephews and nieces all mixed together getting OTK spankings, paddles,
corner times, sofa spanking, hairbrushes, mouth soaping and more.

Have you always dreamed about being spanked by a couple of Aunties as other naughty nephews and nieces watch, laughing but also very scared because they know they are next? Knowing that you will be pulled over your Auntie's knee and spanked until your bottom is bright red, left totally humiliated and then told to stand in the corner in silence while you snivel and hear others laughing behind you and your Aunties discussing loudly how much of a disappointment you are.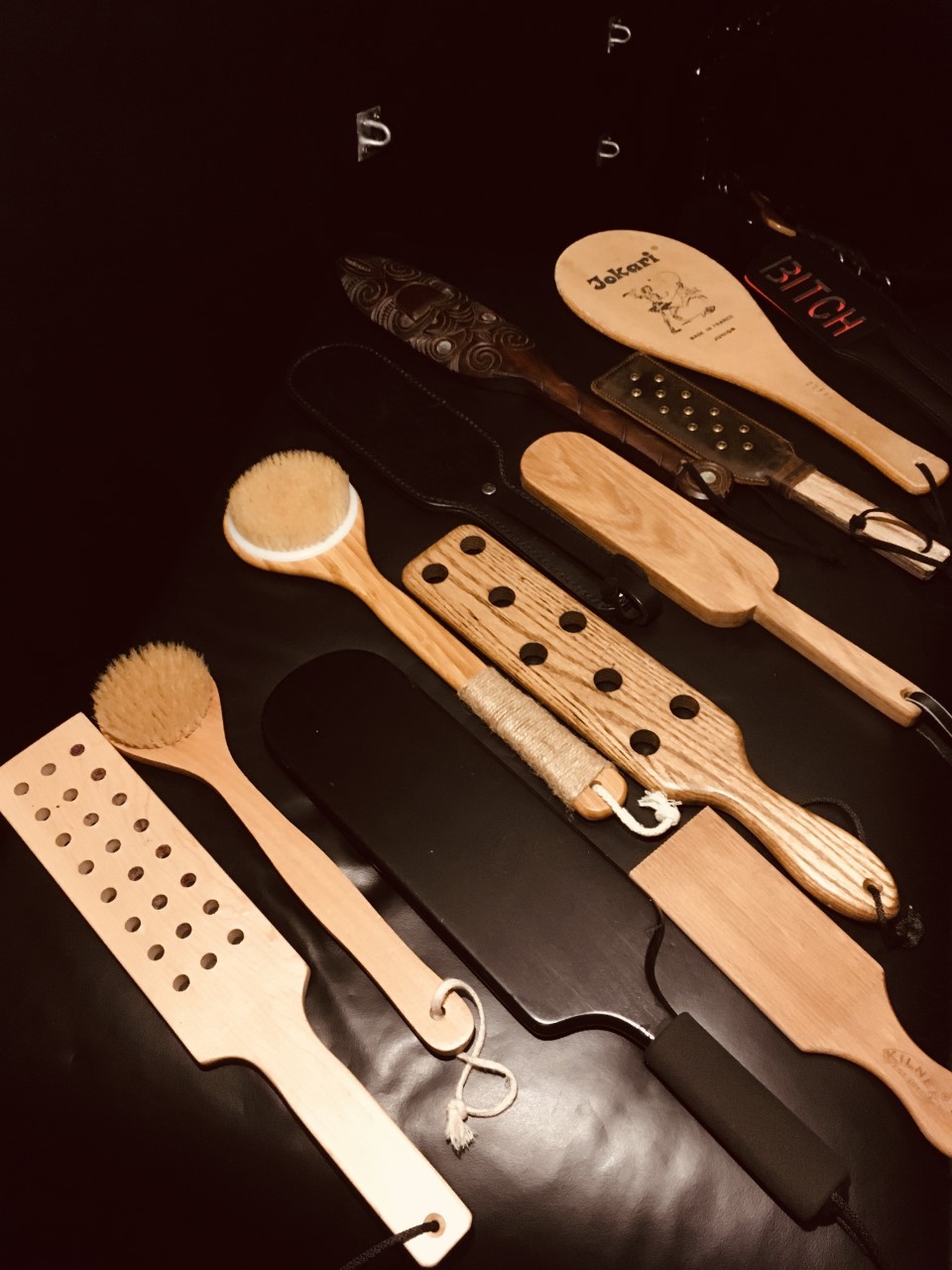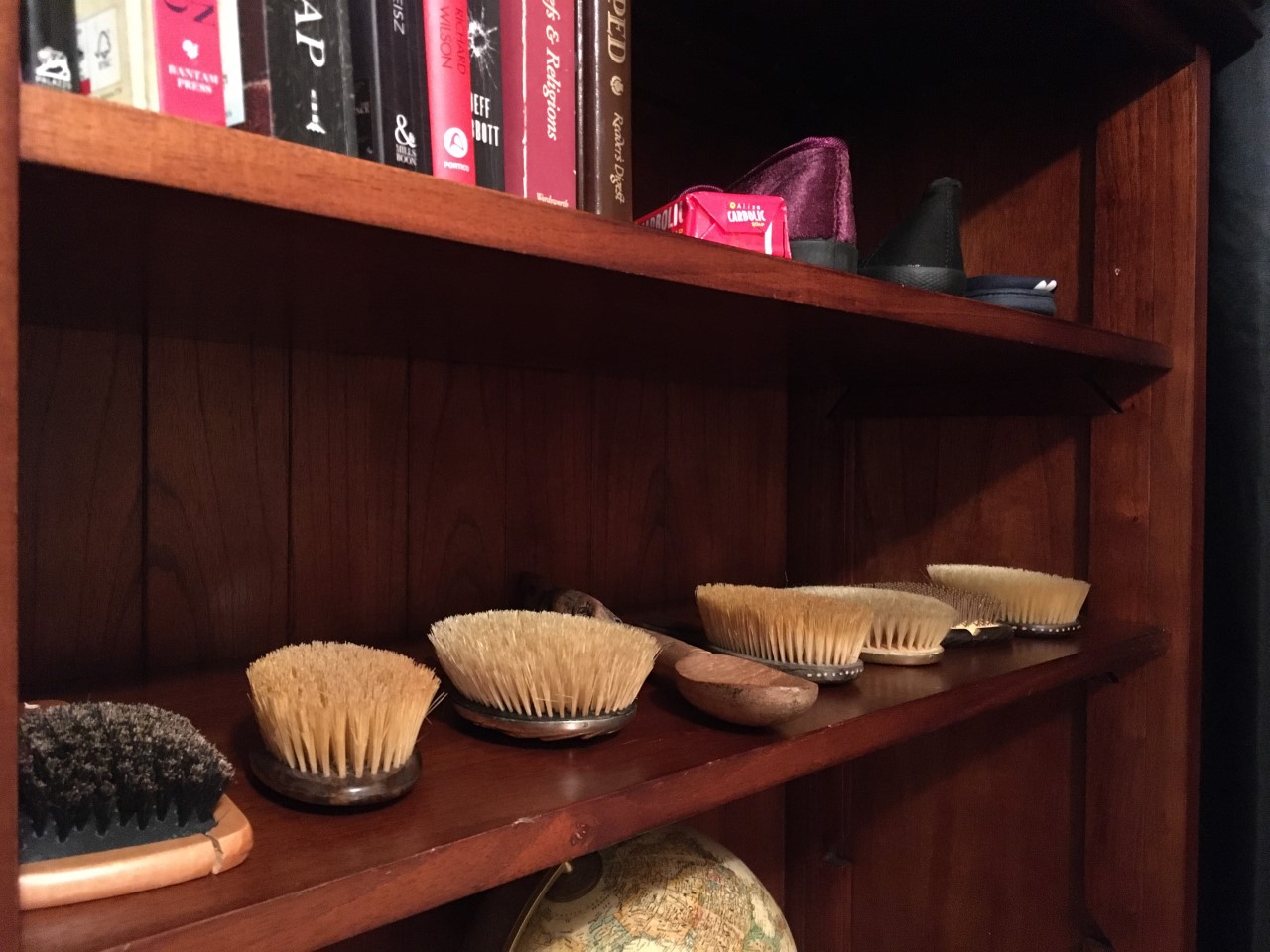 In these special mixed-gender events .open to boys/girls/sissies/brats .
You can wear what ever you wish school uniform/nightie/pjs etc .
This premises perfect for such an event with lots of space for a group of 4-8 people.
For these events we role-play as Aunties and we know everyone likes different things but we cannot be a different role for everyone in a group, so we will be Aunties.
Please address us as Aunties at all times.

TNC DATES FOR 2020 + AUNTIES ATTENDING WITH ME (AuntieAmber)
14TH APRIL – twitter @MissHydesOffice / @SeekingMissHyde
3RD JUNE – twitter @Ms_LadyGodiva
11TH SEPTEMBER – twitter @MistressMarks
18TH NOVEMBER – twitter @MissHydesOffice @SeekingMissHyde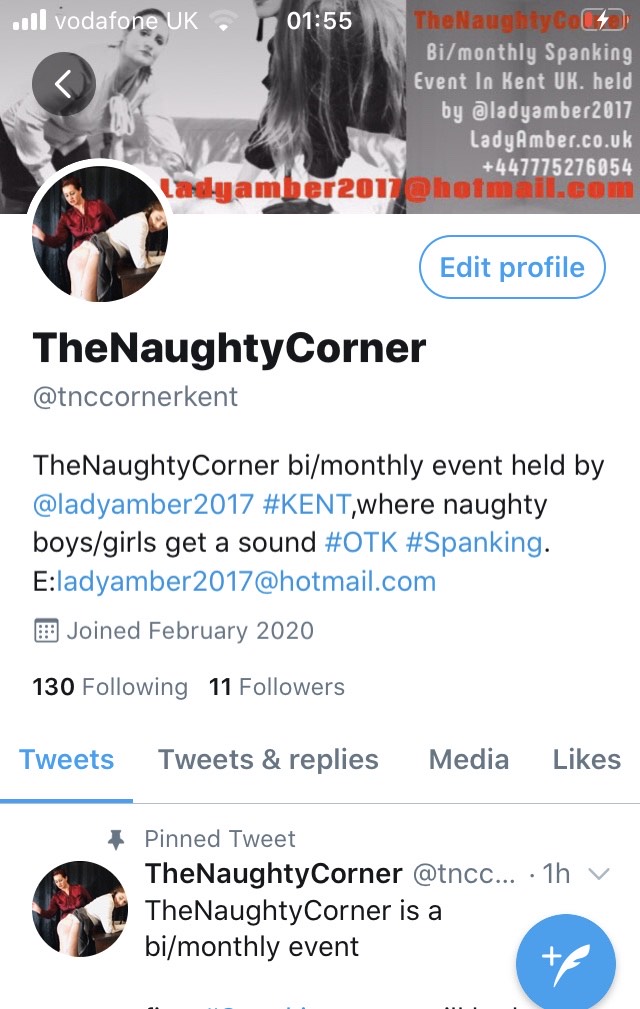 TNC EVENT TIMES:
10am – 7pm

LOCATION
Gravesend, Kent


RATES
£60 – 30 mins
£100 – 1 hour
For these events there is no need to book as you can just call and turn up
on the day and pay in cash.

CONTACT
Twitter @tnccornerkent @ladyamber2017
Booking on the day call +447775276054
E: ladyamber2017@hotmail.com

On twitter @tnncornerkent you will find exclusive and recent spanking clips from our spankees (these films were filmed on different days not at the parties and we do NOT film our events as we respect everyone's privacy). But if after the party you wish to be in any films please let us know so we can arrange it.



AUNTIES' ATTIRE: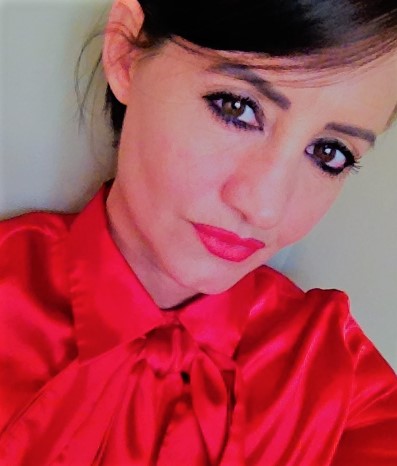 SATIN ATTIRE /PENCIL SKIRTS /STOCKINGS & HEELS


PUNISHMENTS:
* OTK SPANKING
* THIGH/LEG SLAPPING
* MOUTH SOAPING
* CORNER TIME
* BARE BOTTOM HAND SPANKING
* LEATHER GLOVED HAND BOTTOM SPANKING
* HAIR BRUSH & BATH BRUSH SPANKINGS
* WOODEN LARGE SPOON SPANKINGS
* SLIPPERS SPANKING
* SCOLDING , SHOUTING, VERBAL HUMILIATION
* BELT & STRAP PUNISHMENTS
* CLEANING TASKS, WASHING UP, DRYING UP
* HAND WASHING AUNTIES' STOCKINGS
* ON THE SOFA & OVER THE SOFA SPANKINGS

WE LOOK FORWARD TO SPANKING YOUR BOTTOM BRIGHT RED !