The Bondage Room where you start your journey and experience what it feels like to be totally helpless and vulnerable. Trying to escape is futile! See my separate TWITTER page with daily BONDAGE updates @TightNLeather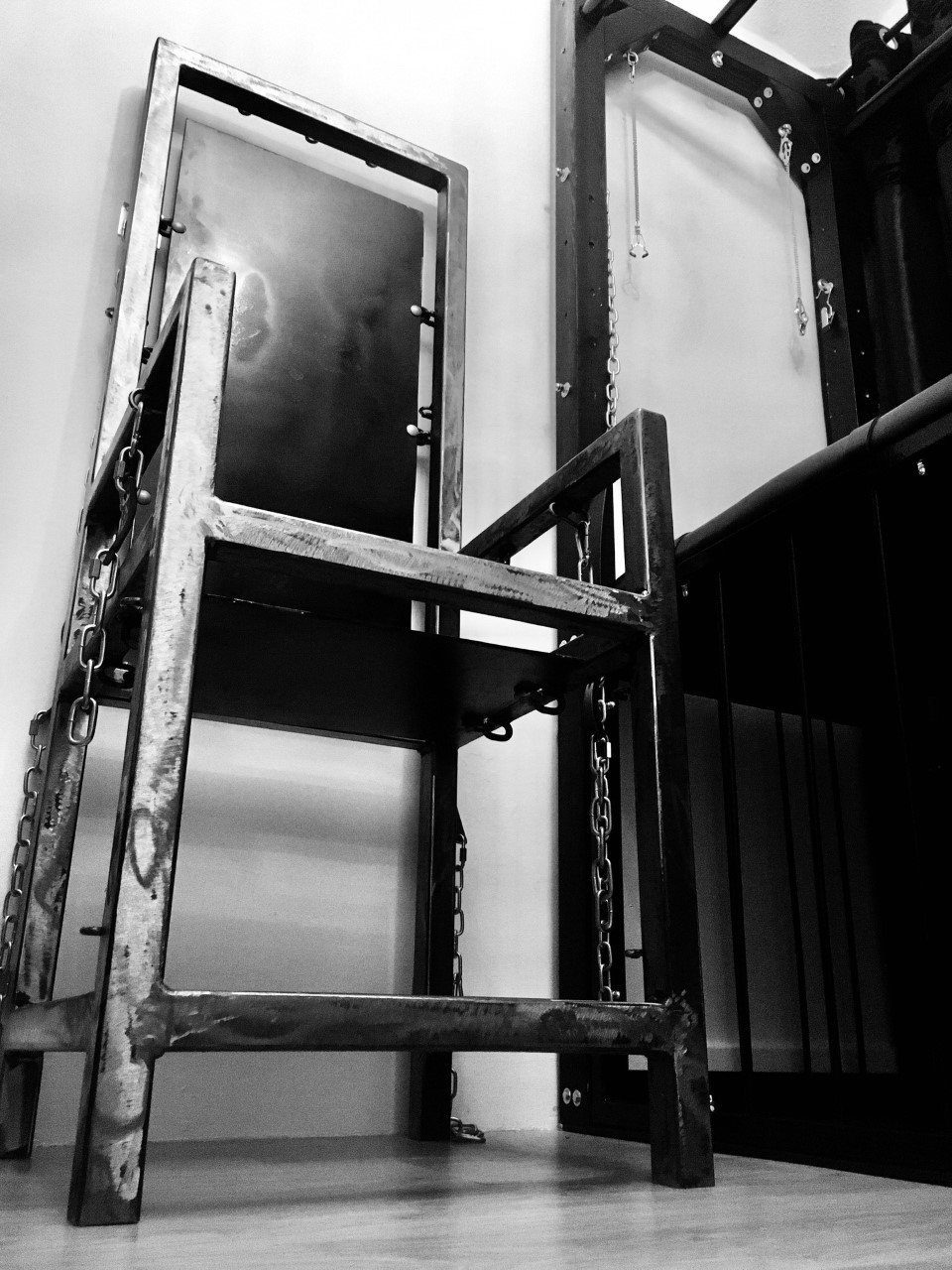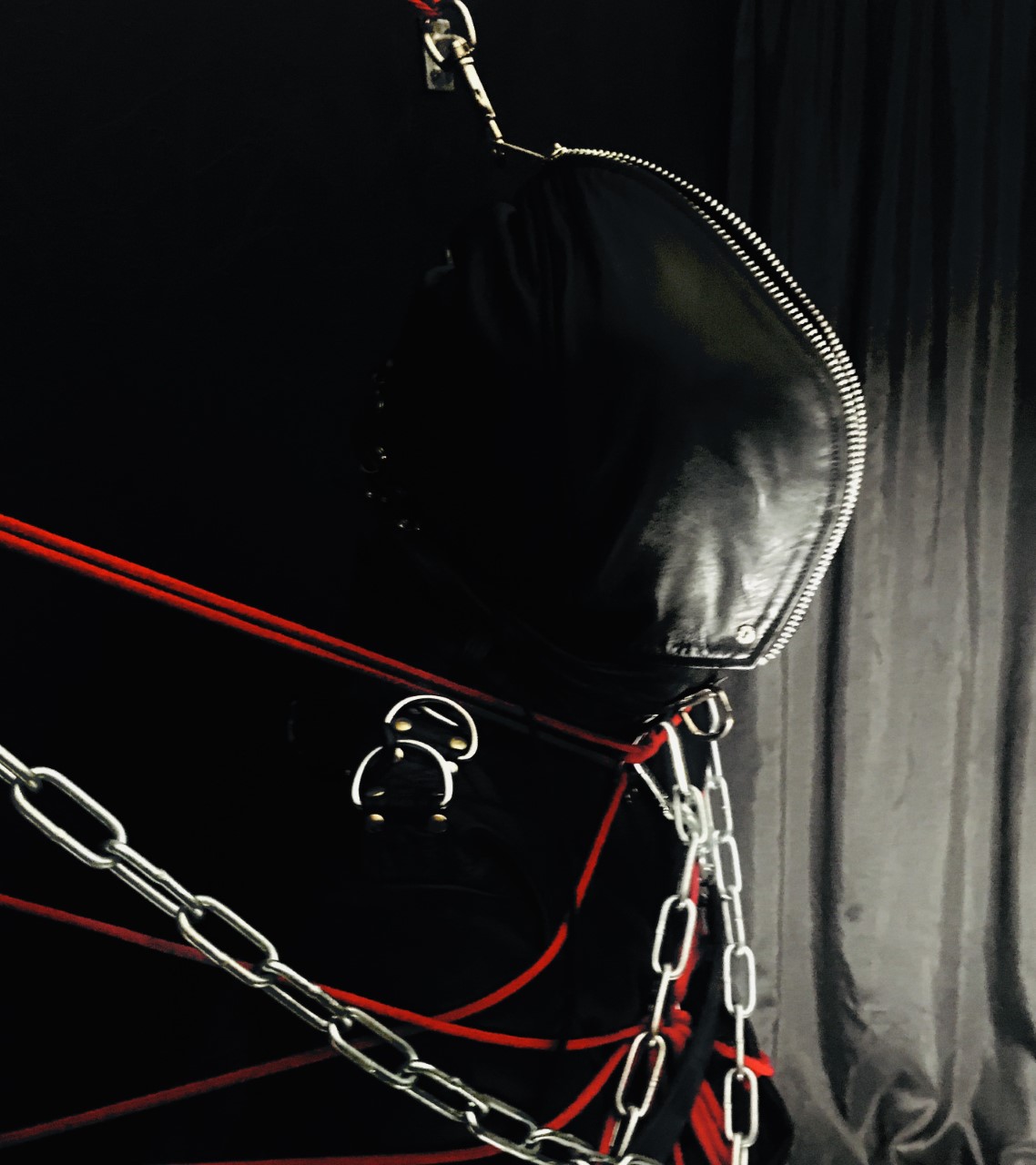 THE ROOM
The equipment consists of a very large heavy duty 7ft long metal/leather made bench with a large underneath cage, complete with 3 suspension bars overhead to put my subs in even more bondage. There are large black leather bodybags, black leather straitjackets, leather mitts, leather cuffs/collars/head harnesses/hoods and 10 different gags, 10 pairs of nipple clamps, electrics (for nipples only), and a huge hand-forged metal bondage chair (perfect
for breathplay). Breathplay hoods & sensory deprivation hoods. Bagging hoods & over 50 pairs of leather gloves.

In this room you can be left gagged and bound for 3 HRS, 6 HRS, 9 HRS, 12 HRS.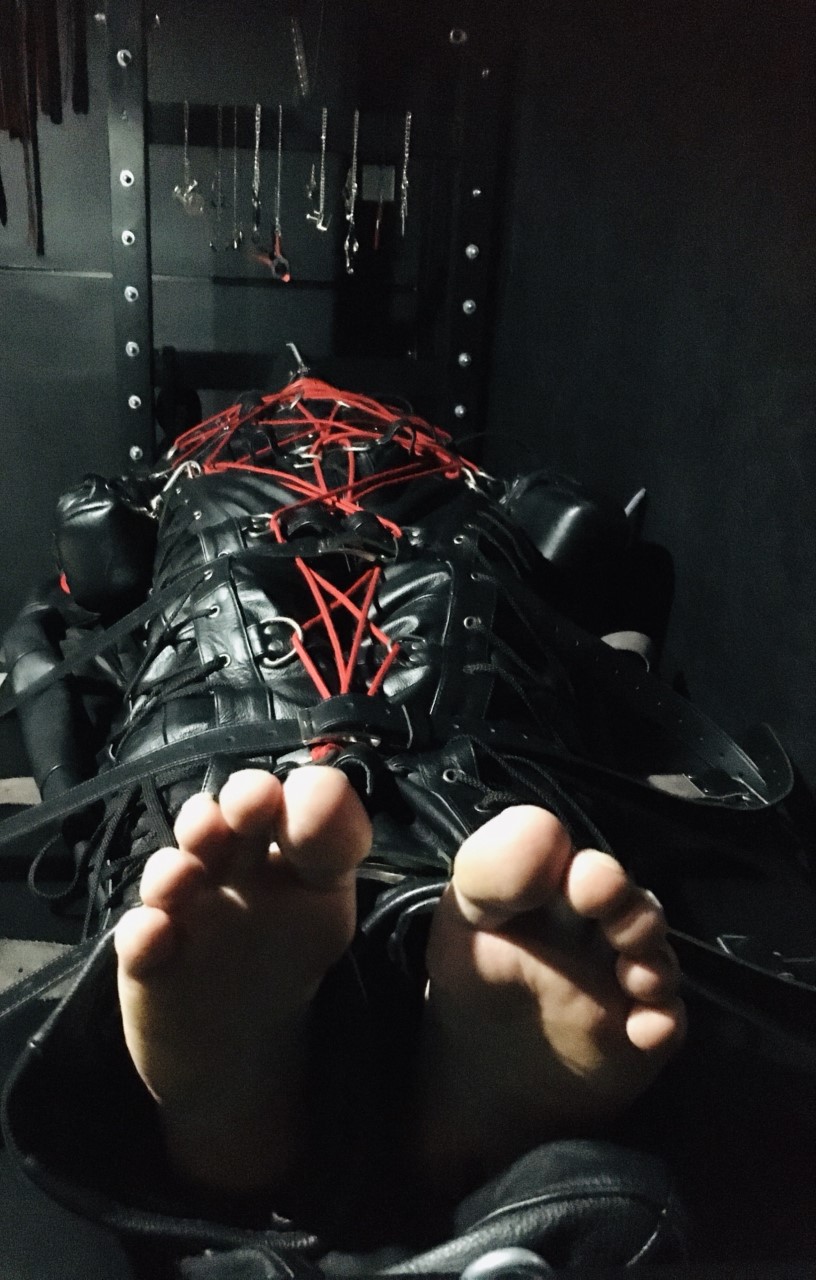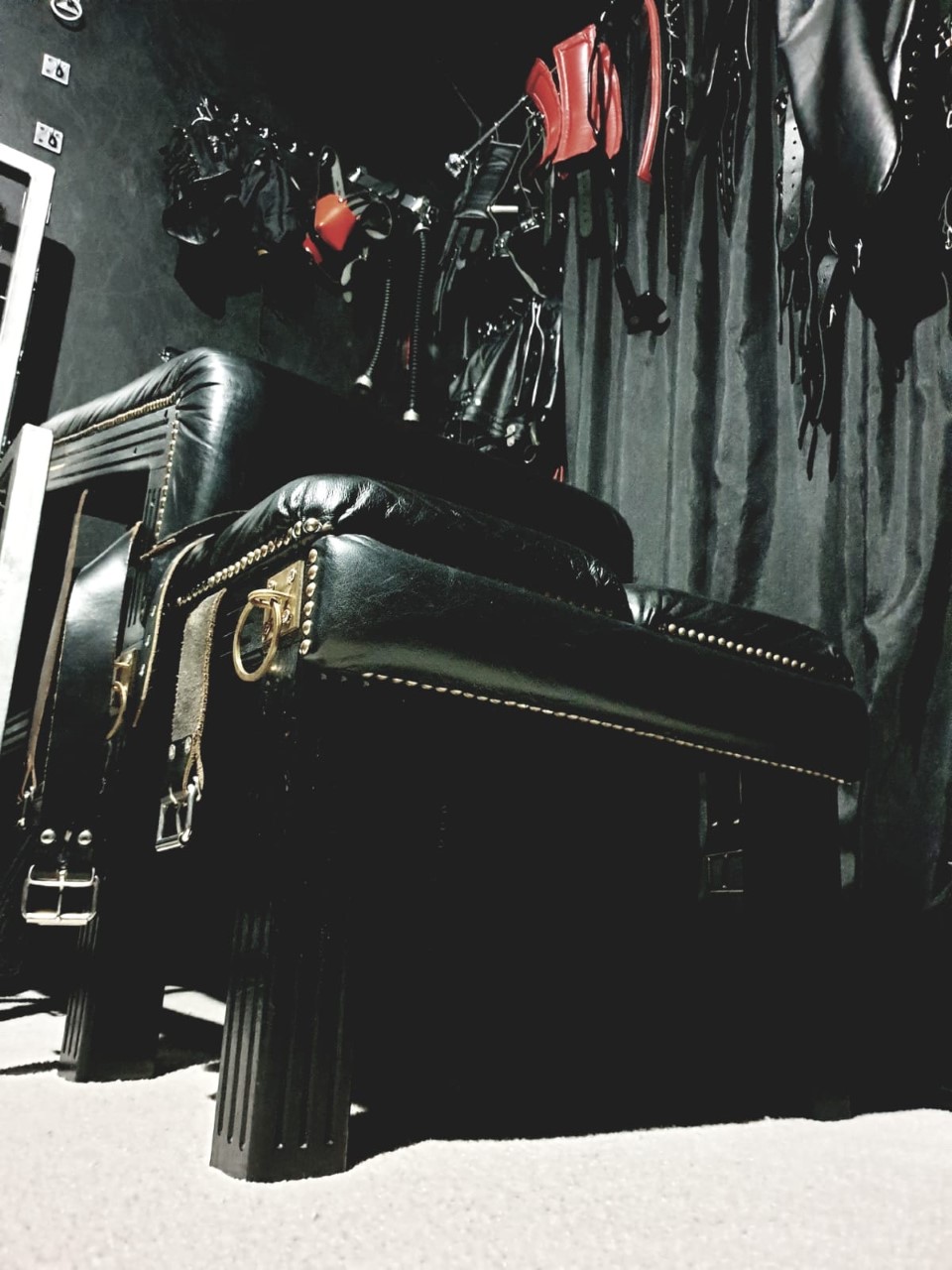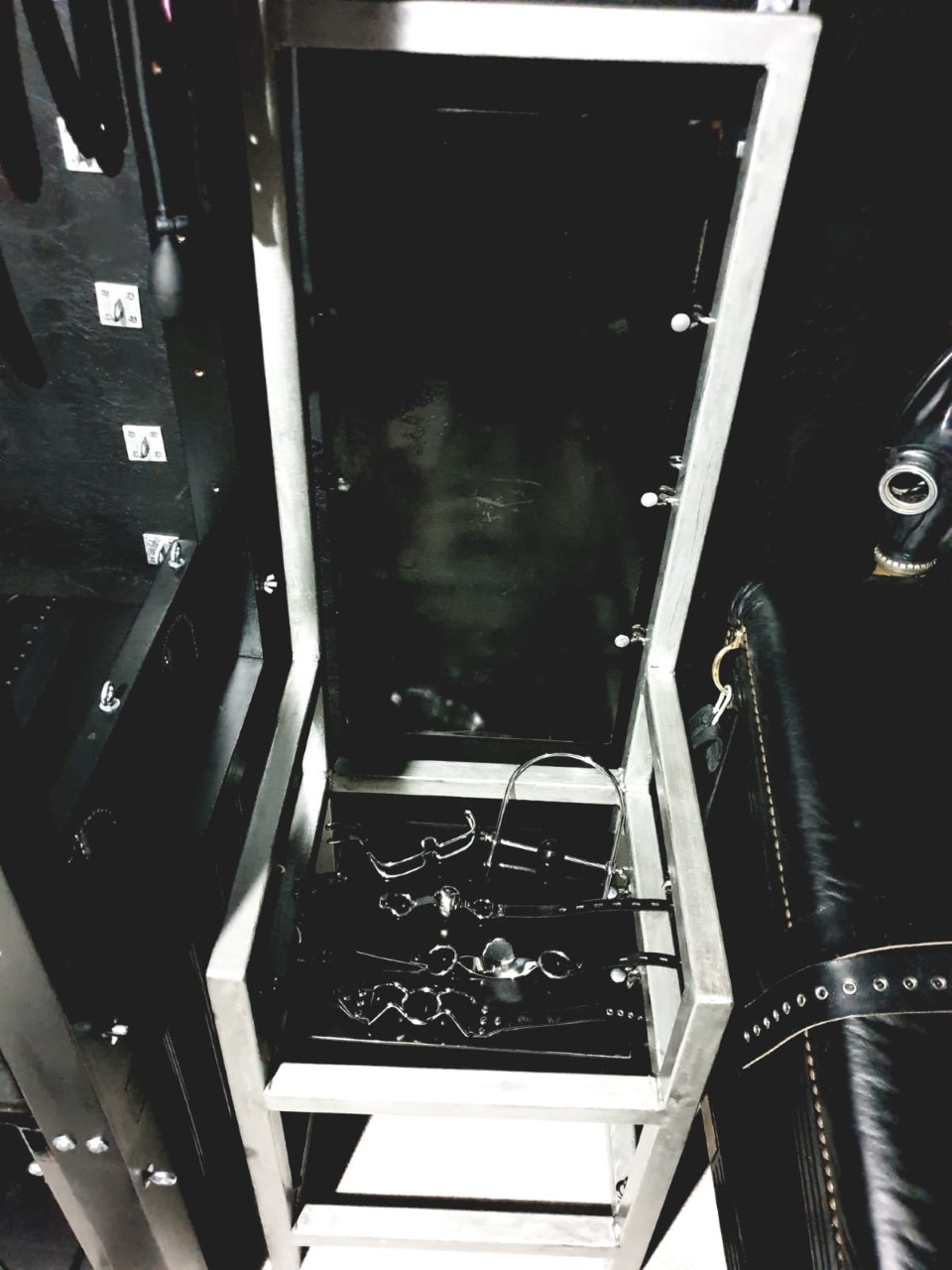 BEGINNERS' INTRODUCTION SESSIONS
I believe everyone starts somewhere with their fetish and as time goes on things progress and you feel more comfortable to explore things further. Wanting to explore things more comes in time with getting to know and trust your Mistress (myself), as some of the subjects I cater for require lots of skills and careful planning. So my job is to get you relaxed with your surroundings and introduce you slowly to things and, as the months go by and we meet more, you find yourself in no time at all in full leather or rope bondage and at my mercy but knowing you are in safe hands. All aspects of BONDAGE & BDSM are about trust and respect and SAFE PLAY.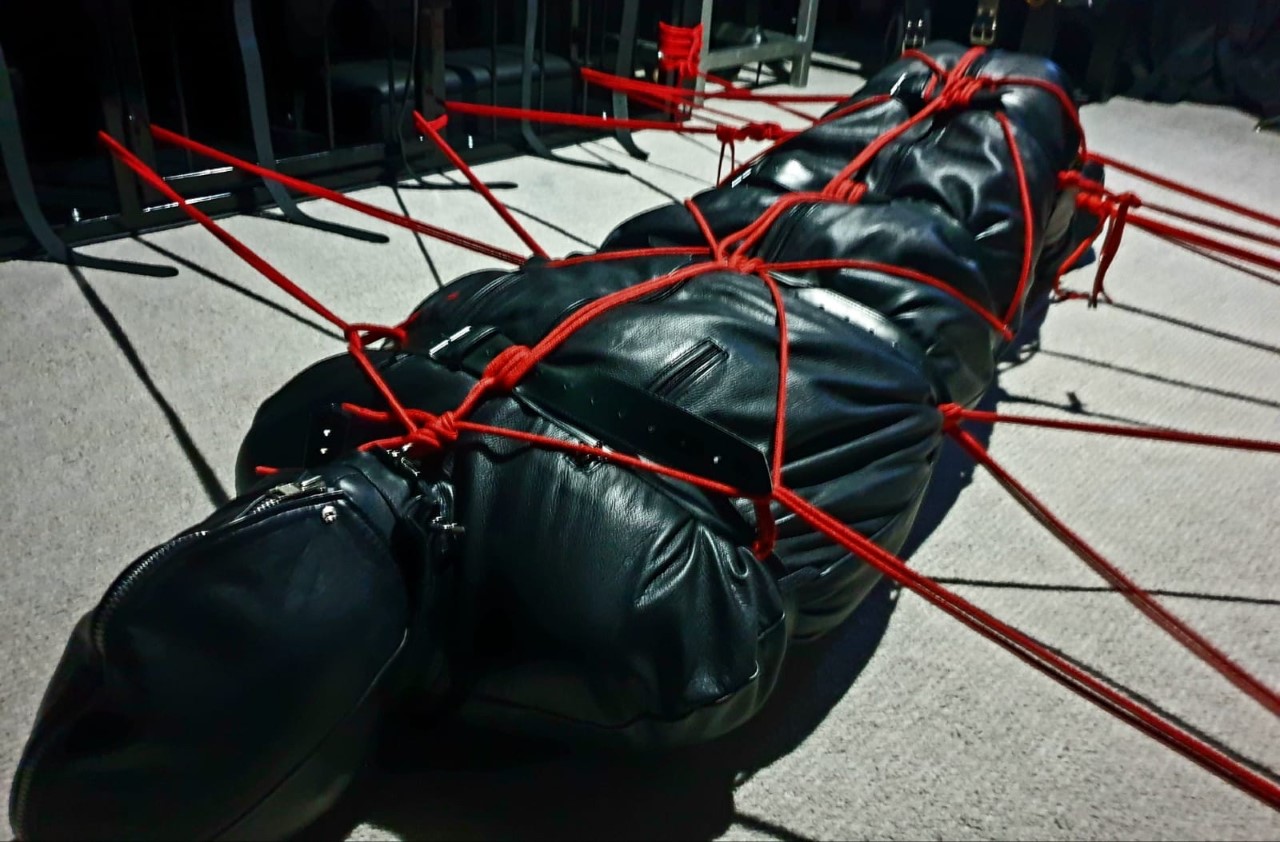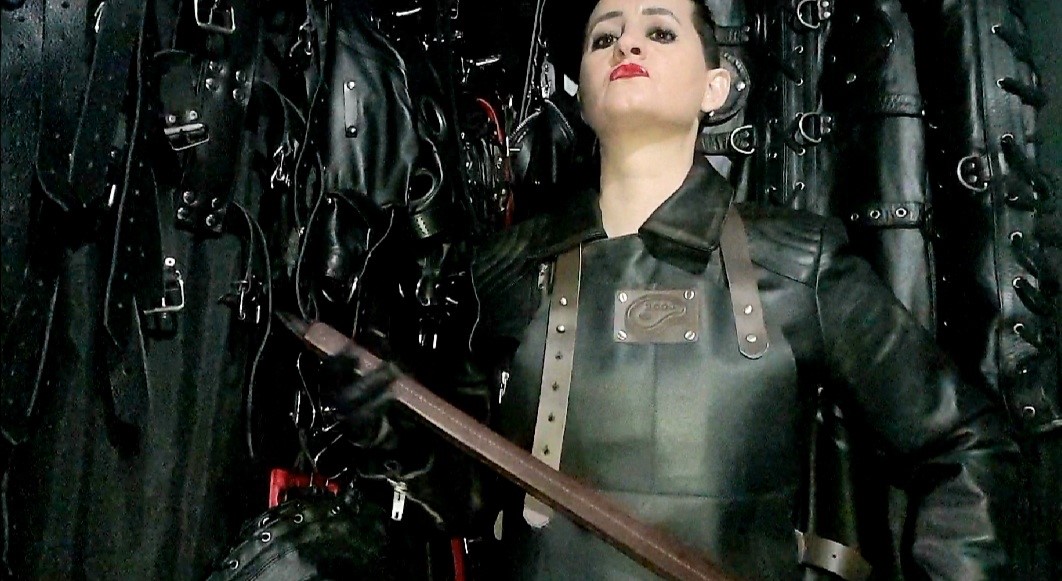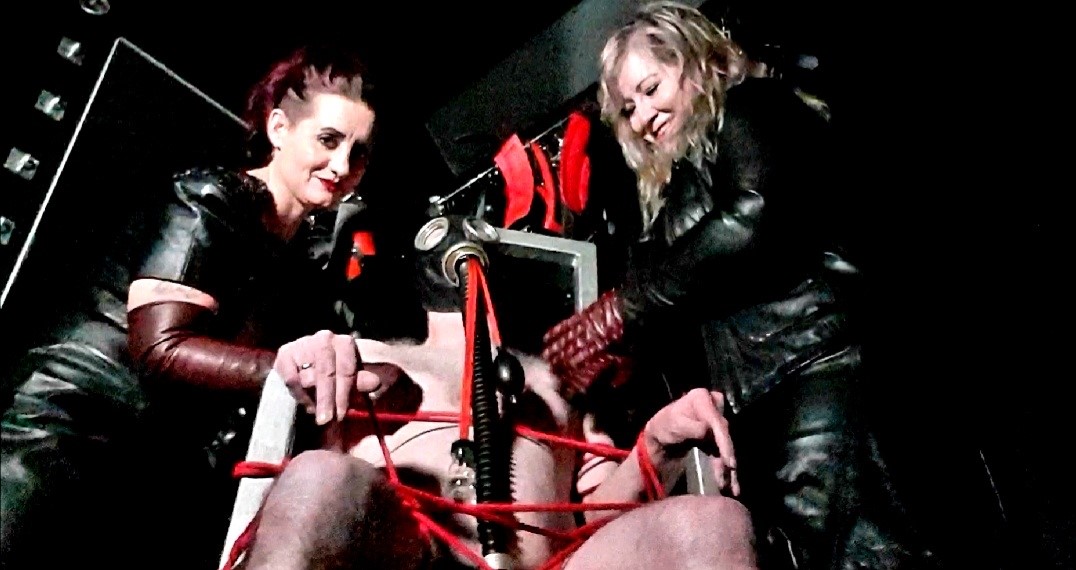 CHECK OUT MY DOUBLES PAGES FOR OTHER MISTRESSES .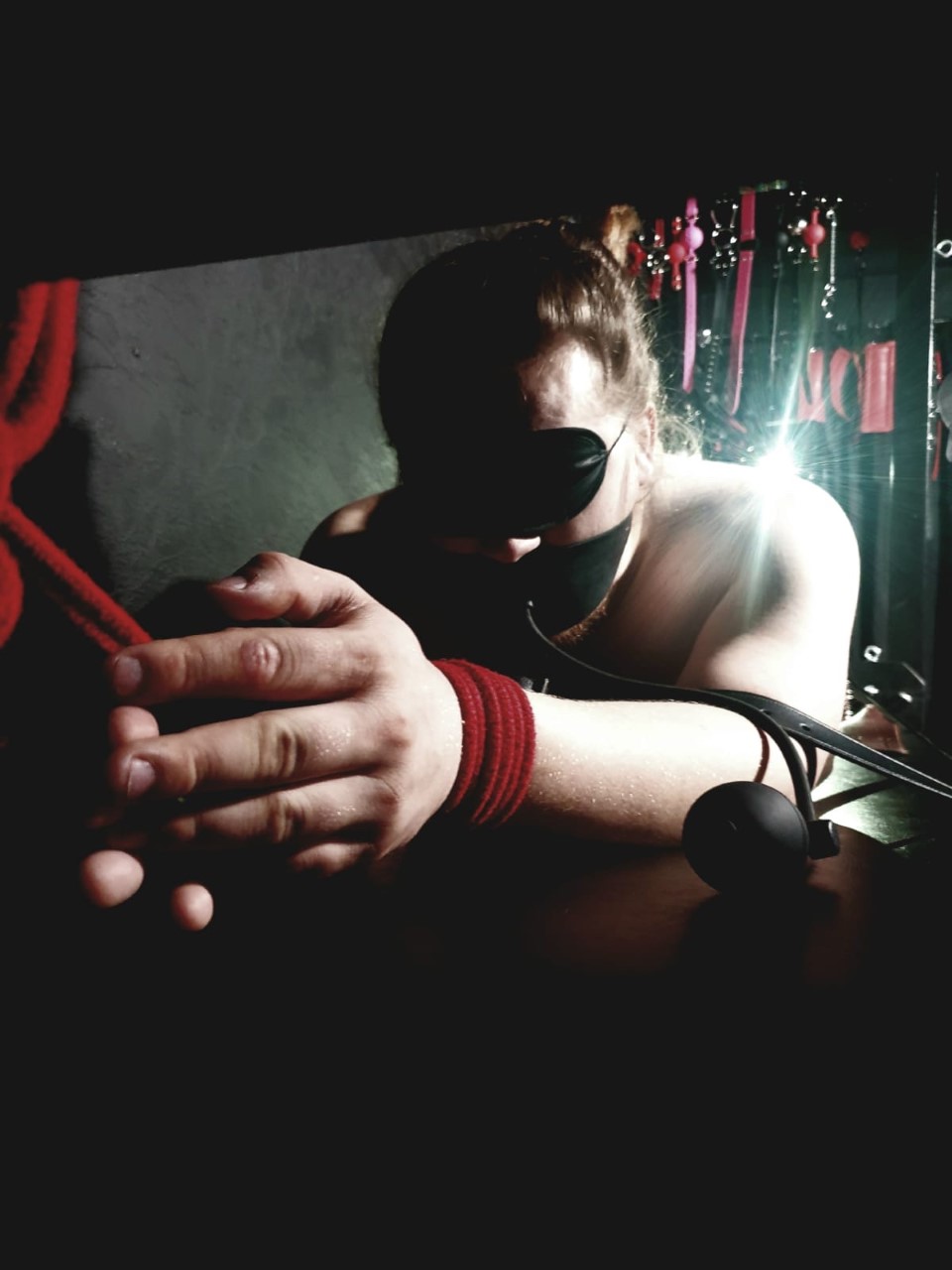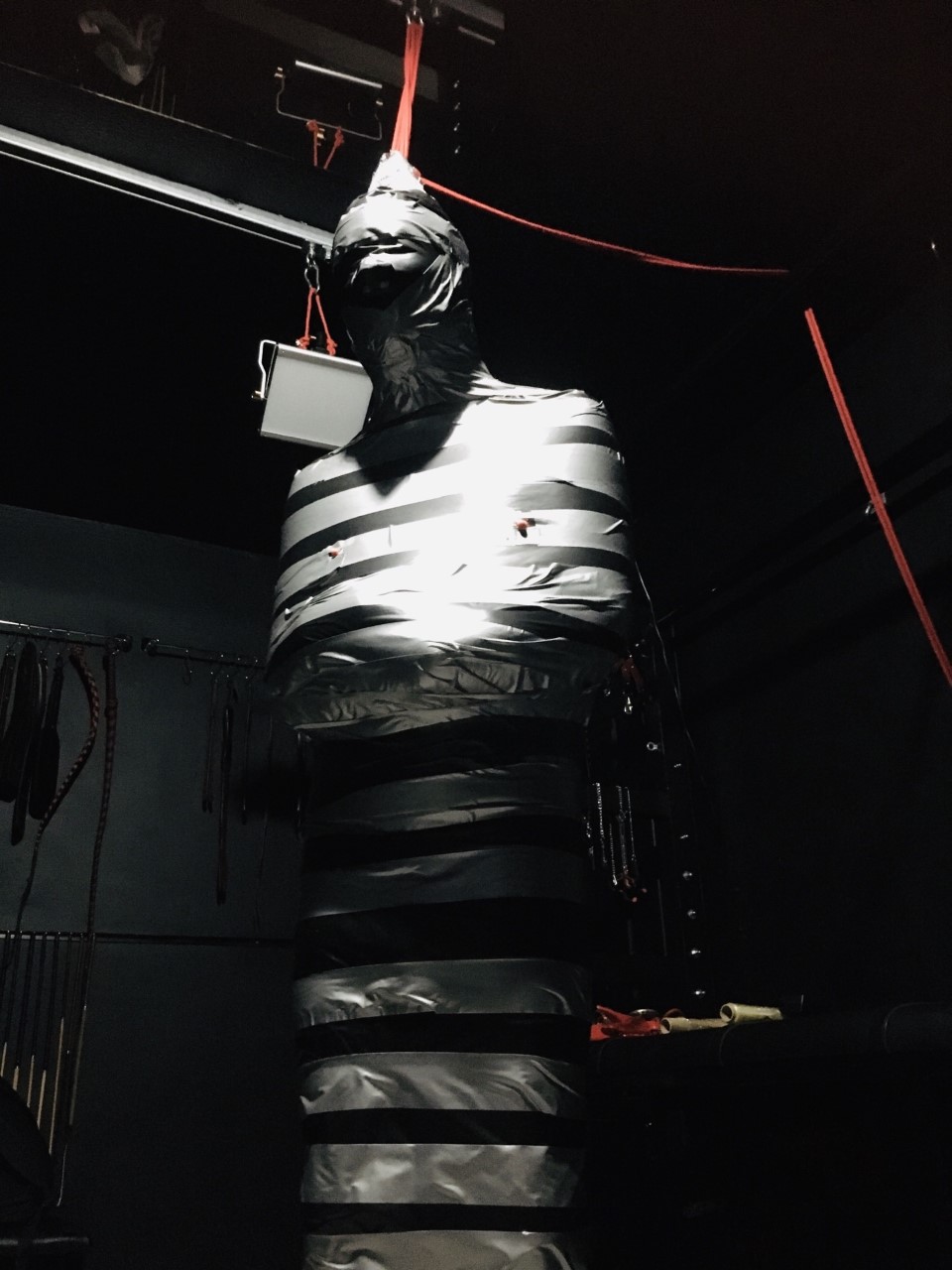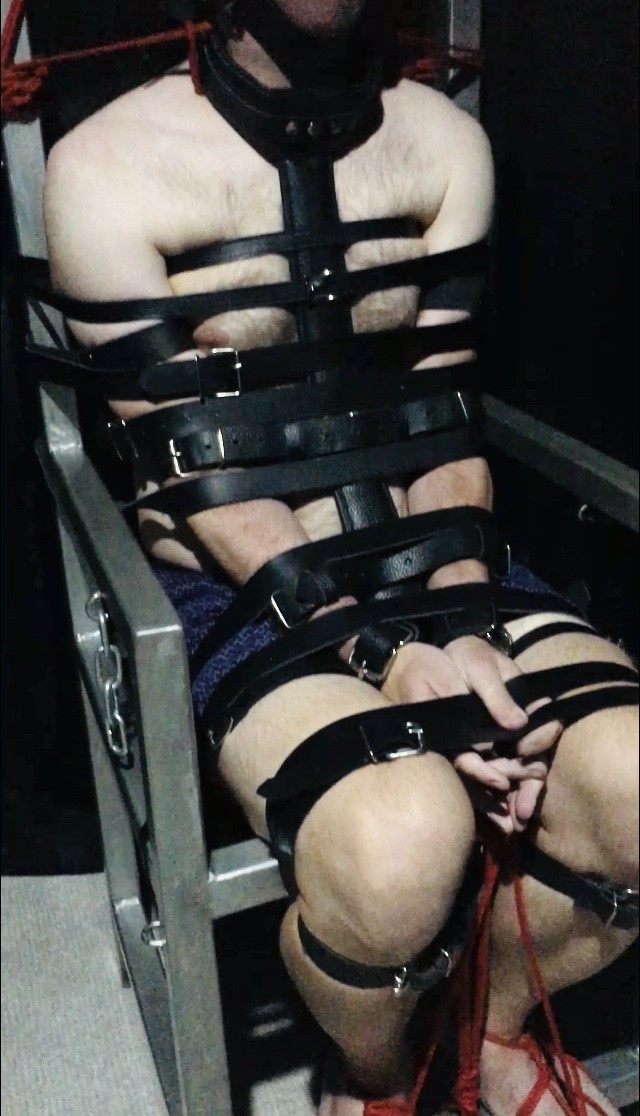 BREATHPLAY & HOODS
I have a big selection of different leather hoods/gas masks.
Some are made for mild sensory deprivation and mild Intox play while other are for extreme play and total enclosure.
I have gas masks with hoses that are perfect for Breathplay/smokingfetish/Intox/Poppers play and for all level of players. I have been doing breathplay sessions for 15 years and I know exactly what I am doing and I know when to push someone's limits a bit further and when to stop.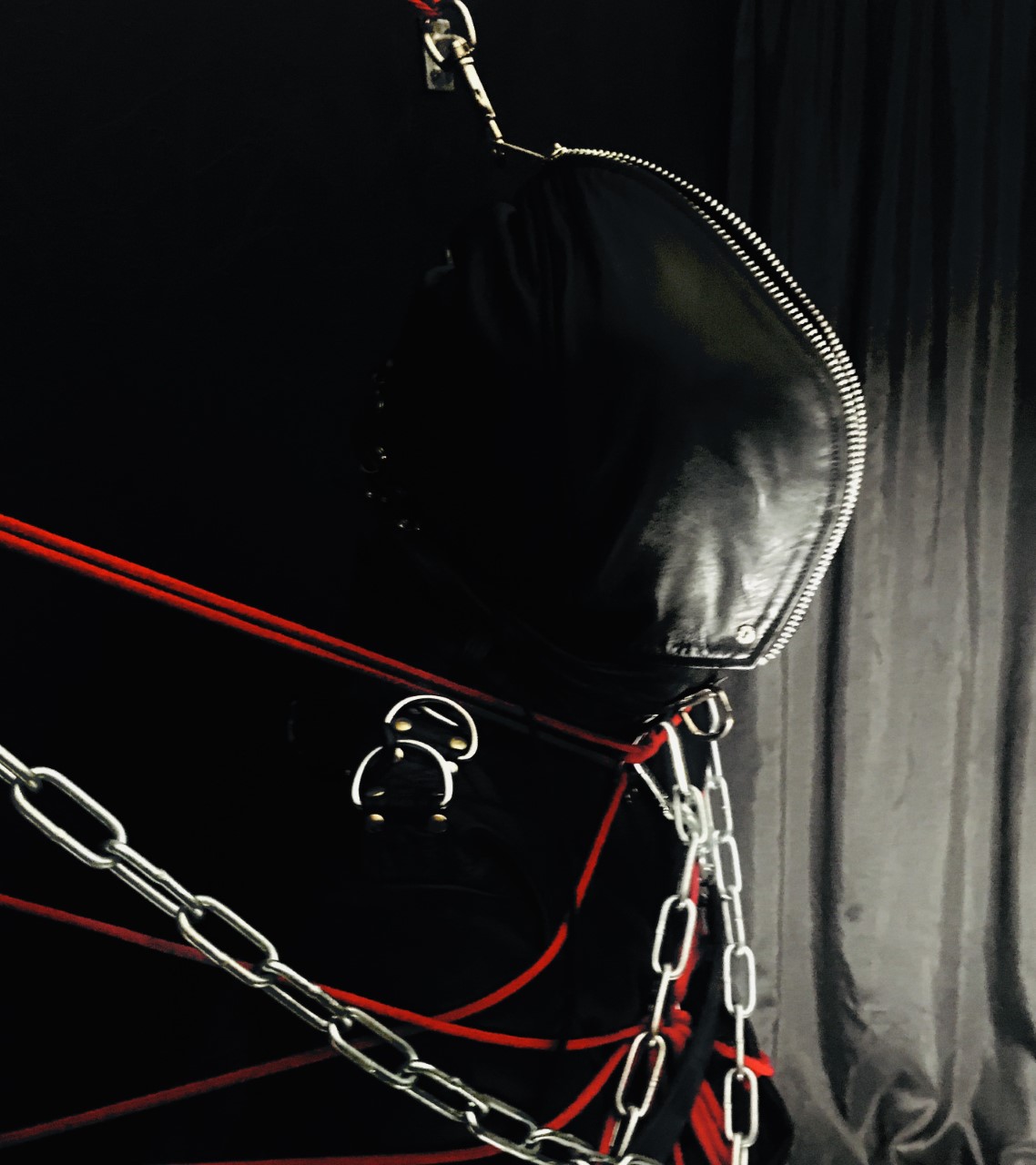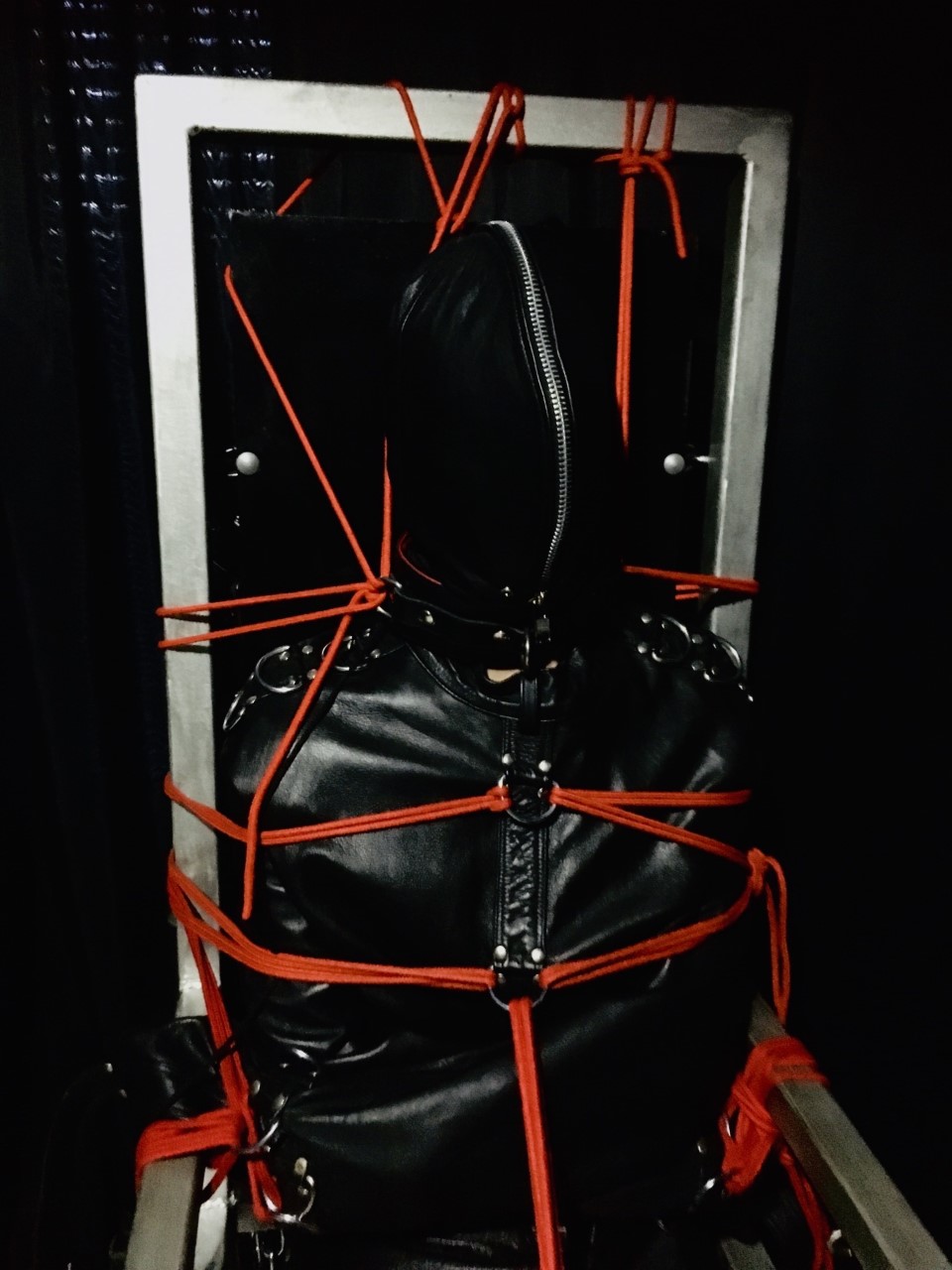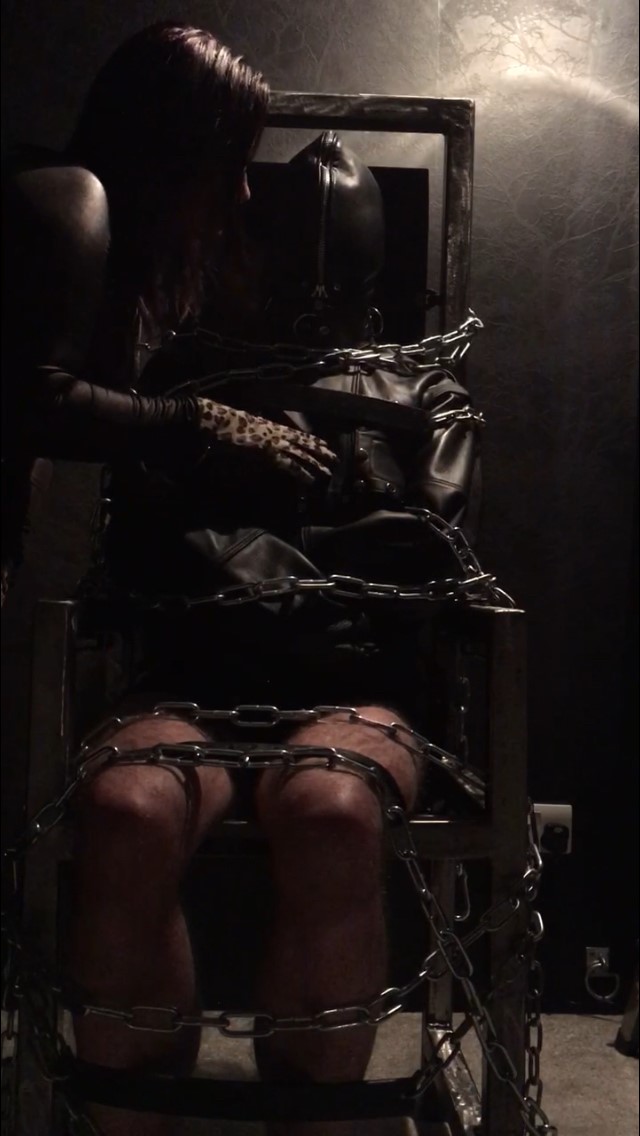 GAGS
I find gags the perfect way to keep subs quiet and also help in breathplay. With many different types of gags to fit all mouths I will always have something for everyone.
My gags have many different uses, from making my subject's jaw ache as part of their bondage punishment to smoking fetish where some gags are used to keep my subject's mouth open at all times for me to blew smoke into their mouth or to force them to consume my ash and butts (human ashtray play). Some are used underneath hoods to make my subjects feel more confined and helpless, as not being able to make much sound adds to the intensity of a bondage session. Metal dental gags (Jennings gag) is great for those who also have a metal fetish attraction and heightens the vulnerability of having to keep your mouth open at all times. A Jennings gag allows me to open your mouth wider and wider.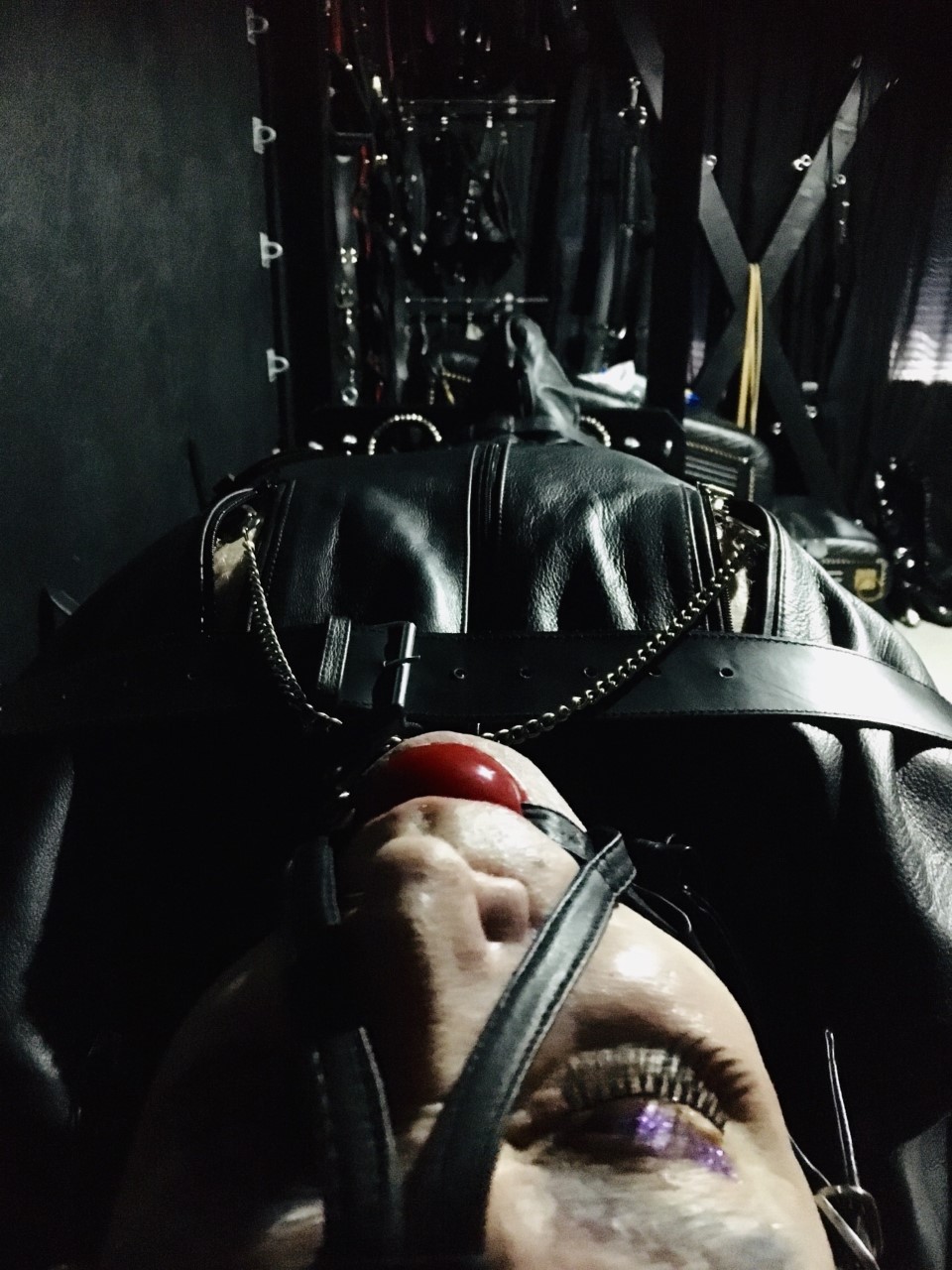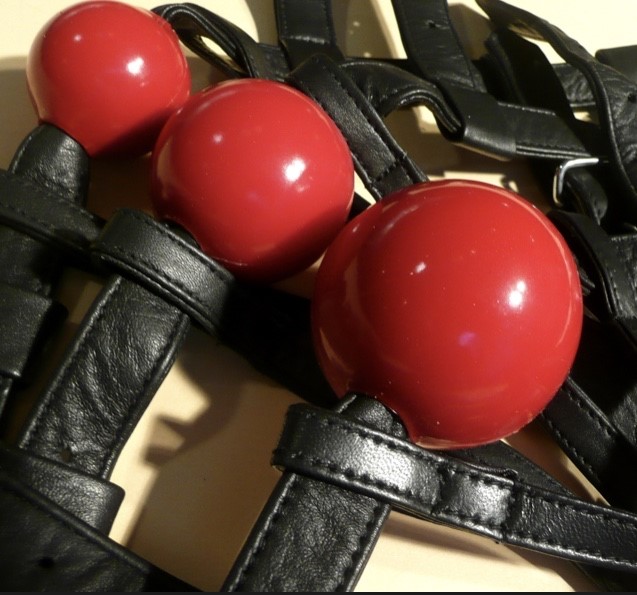 BONDAGE RATES
SPECIAL EXTENDED BONDAGE RATES
1hour = £125
2hours = £250
3 hours= £300 (3 hrs or more are all at £100 per hour)
4hours = £400
6 hours= £600
12 hours= £1000 (special rates for 12 hours)
ALL SESSIONS REQUIRE A 50% DEPOSIT ,WHICH IS PAID VIA
BANK TRANSFER ONLY .

INTOX. POPPERS. SMOKING FETISH.
Intox is a session where you inhale poppers (amyl nitrate) either by it being soaked in cotton wool or at the end of a hose on a gasmask in which I have a special hose made purely for INTOX which allows the liquid to be in a clear glass bottle safely and allowing you to inhale the aroma.

WHAT DO POPPERS /AMYL NITRATE DO .
Poppers give you a light headed feeling that only lasts a few minutes at a time but they can be administered easily on and off over hours. Watching your every move and seeing you blissfully drift into another realm and if you mix this with gasmasks or breathplay you will have an amazing euphoric experience that you will want to repeat over & over again. The effects of this will all be gone by the time your session is over and the effects do not last long.

RESTRAINTS
I have many restraints that come in the form of leather hand & ankle cuffs to solid metal handcuffs and ankle cuffs. Along with this I also have a great selection of metal, leather collars and posture collars. I have two rooms that have various wall restraints and floor restraints that mean you can be spread-eagled standing or lying down and in the second room there is a massive heavy duty bdsm bench with a large 7ft metal cage underneath to further restrain. This is perfect for long extended periods of bondage, ,where you can be left gagged and bound for 1 hour to 24 hours and if you want to push your boundaries further then I can place you tightly into a heavy duty straitjacket and then to make your impending bondage situation worse I will then also place you into a large heavy duty leather body where the only thing free is your head but even that can be covered with a leather hood (an added extra with a gag on underneath too).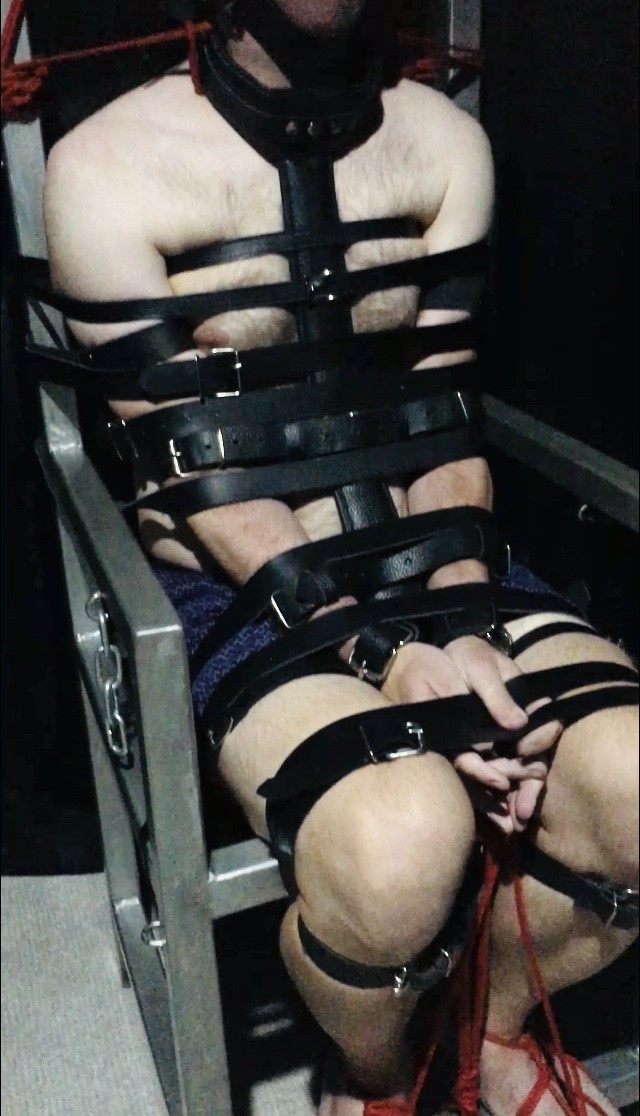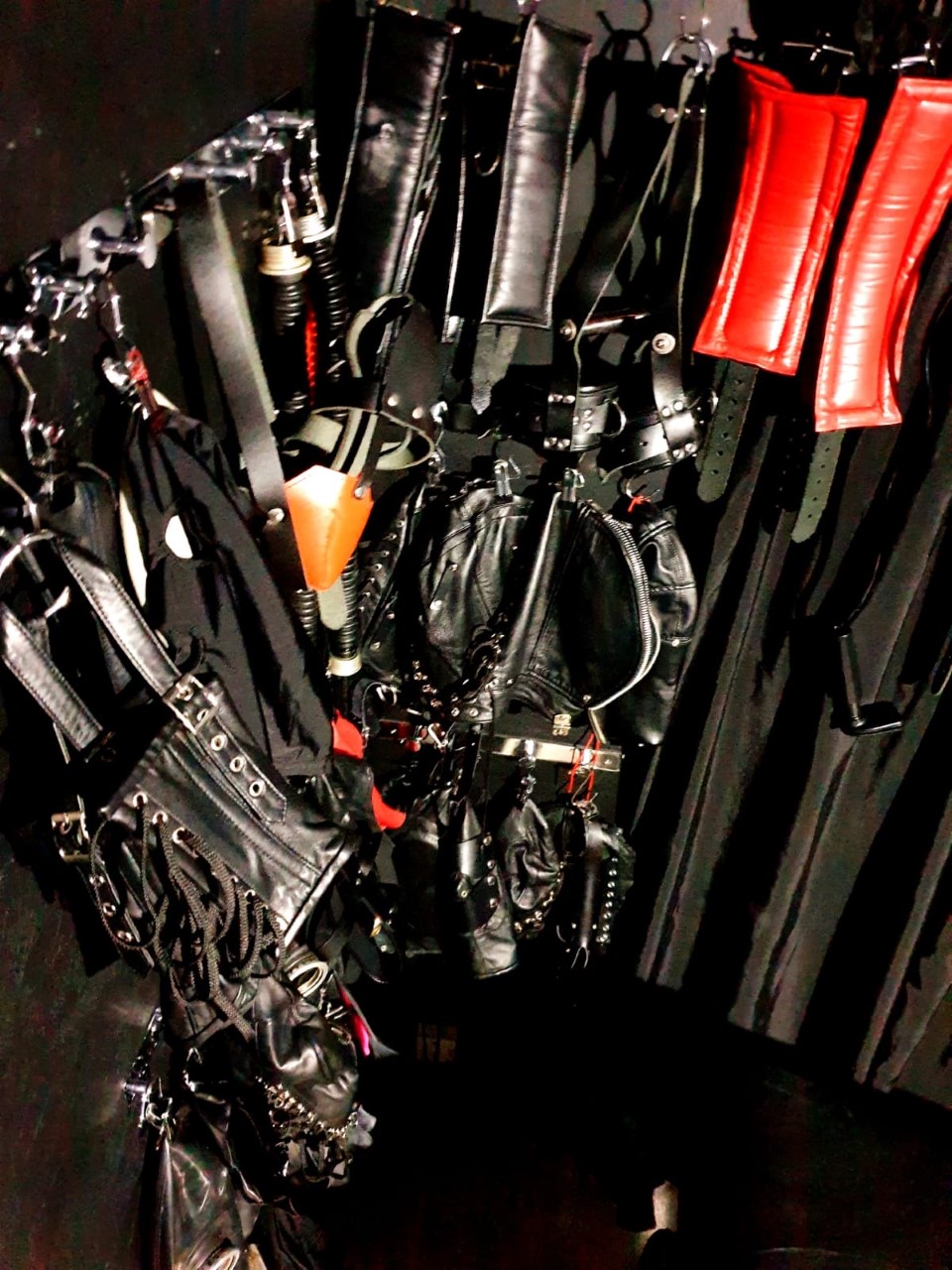 BODYBAGS & STRAITJACKETS
I have two amazing heavy duty leather straitjackets that are perfect for those of you that love to be in bondage but do not like complete head to toe bondage and this is perfect for a beginner's sessions.
I also have a large heavy duty leather body bag that does up to the neck, it zips and also has 7 straps to secure you further but I can always add more straps, rope or chains to further encase you.
There will be NO escape !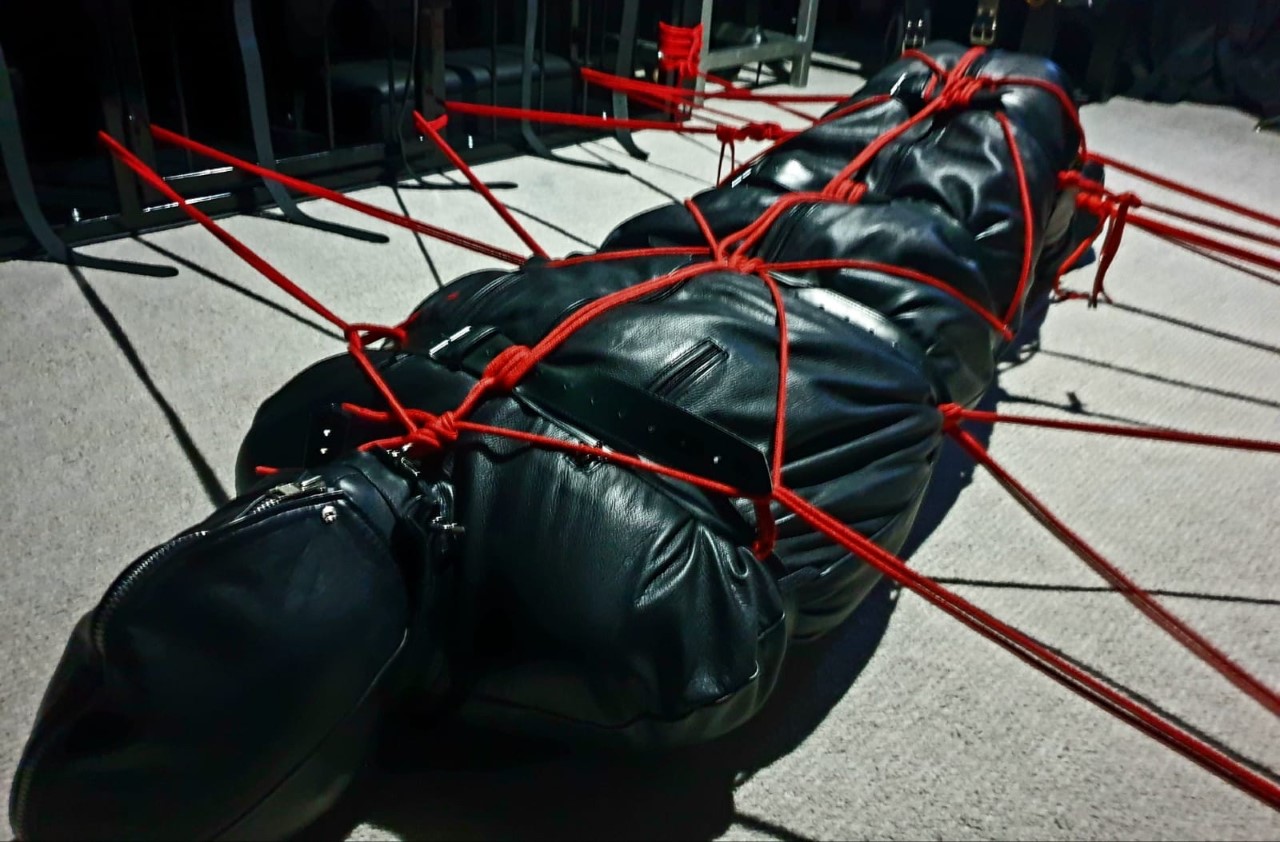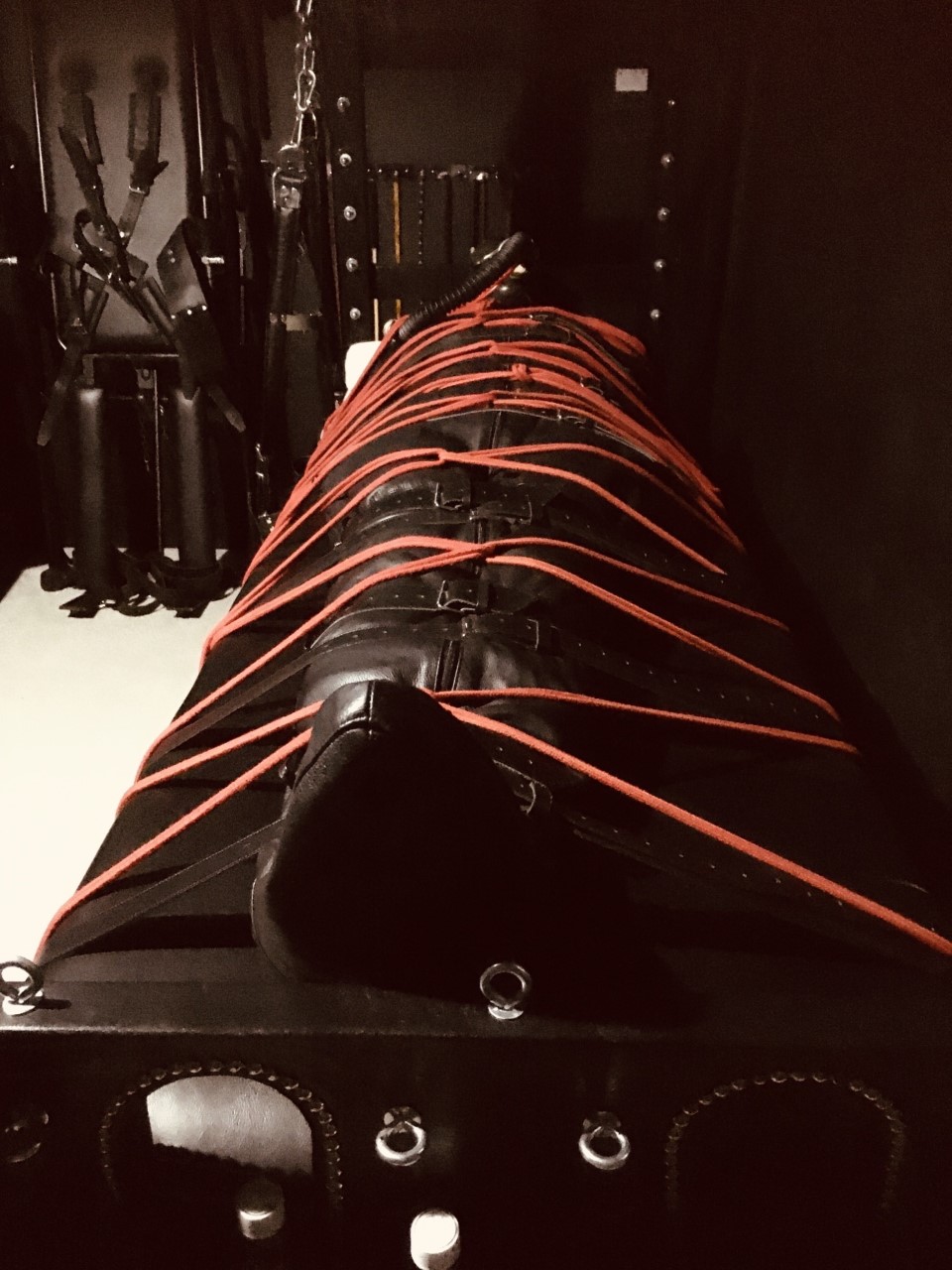 NIPPLE CLAMPS
You will be in nipple torture heaven as i have a massive collection of 10 pairs of different clamps to suit everyone's tastes from beginners to extreme players and I can always make this torture much more intense by tying the clamps above you so every time you move you
pull on your clamps making the experience more unbearable. And remember the clamps can really hurt and after 15 minutes the pain gets worse and worse but worst to come is when the clamps come off, as the blood rushes back into your nipples tripling the
pain and sensation.

SENSORY DEPRIVATION
This can be done in many ways, from minor things like blindfolds and earplugs thus leaving you with only the sense of touch and smell,; hen some senses are taken away your remaining senses become far more sensitive, which makes it a whole new exciting experience in Bondage. But can also take away your hearing with headphones (with possibly a repeated hypnotic looped phrase) combined with a leather hood and gag to take away your sight/smell/speech (the only smell now being the inside of the leather hood) so no sight and no way to speak to communicate (only muffled begs).
When you take away someone's speech the effect becomes very real that no-one can now hear you and fear and excitement set in.
If your Bondage that follows is one that has you spread-eagled and helpless, you will now start to feel completely vulnerable and the feeling of vulnerability will also heighten any senses you have left which is now only the sense of touch, so when my leather gloved
hands touch your body or pinch your nipples this feeling will be very overwhelming . I could explain more and more but it's always better to try it for yourself because the experience of being completely cocooned in full leather is a whole new sensation and level of sensory deprivation taking to yet a whole new level once again .

BONDAGE – HOW IT FEELS
Bondage on the whole is a unique experience to each individual and everyone enjoys it for different reasons ,some because of the total sense of control being taken away from them and the fact that they do not have to think for themselves and this allows a sub to enter
subspace and leave their cares and troubles behind. Others feel so vulnerable and scared of not knowing what is coming next that this is what excites them the most and sends the mind into overdrive as you also lose all track of time .
Lots find the confinement a beautiful security ,that they are safe and tucked away from the world where I am looking after and controlling them I will make sure no harm comes to them and they feel very nurtured by this which can also make some people feel very fetal like in the sense that they feel like they are back in the womb, a time when they were protected, precious and most fall asleep or into a deep subspace with this and awake feeling completely energized and full of endorphins which can last days to weeks.


SPECIAL EXTENDED BONDAGE RATES: FOR 2021
3 hours=£250
6 hours=£450
12 hours=£800
ALL SESSIONS REQUIRE A 50% DEPOSIT, WHICH IS PAID BY BANK TRANSFER ONLY.