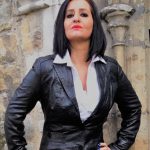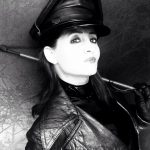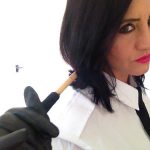 I would firstly like to wish everyone luck and patience during these trying
times worldwide and to say everyone is hit by today's devastating events
in which we can not wait for this to end and get back to normality .
As you can appreciate that until further notice i will not be taking any
real-time in person sessions but i am happy to accommodate for
SKYPE, WHATSPP & FACETIME VIDEOS CALLS & PHONECHATS.
I have also adjusted all my rates fixed for at least one month,please
check my webcam/phonechat section for more details .

Kent's most Decadent Disciplinarian & Leather Mistress LadyAmber.
Welcome all naughty boys and girls, you have found the perfect Disciplinarian to fit all your CP and discipline needs.
Your life will change when you are in her presence, you will do exactly as you are told and she does not ask twice and will take no prisoners.
A lady with such beauty and grace making receiving a good thrashing feel like an art form. Your eyes will follow her around the room and capture her exquisite demeanour that is wrapped in luscious Leather or crisp white shirt or satin blouses and figure-hugging pencil skirts that are all beautifully brought together with stockings and stilettos.
Get the correction you crave and know what it feels like to submit to LadyAmber, a first class expert Disciplinarian & Mistress who offers a few other chosen subjects in which she is expert, and a Master of all for which she has a passion.
With lots of sharp wit and a sharp tongue that puts everyone in their place, make no mistake this mistress will always be one step ahead. The perfect English mistress who chastises and punishes the naughty and the insolent. A no-nonsense & non-sexual mistress, who does not stand for poor excuses or silliness. Where the utmost respect is required of anyone who is allowed to serve her. At a petite 5ft tall and size 8, be under no illusion that she can deliver a punishment fit for all levels of Caning. CP and Spanking combined with fantastic role-play skills and a very strict manner. If you are alone with LadyAmber or in one of her many fun but strict full classes with other naughty pupils you will be punished over the desk and for anyone that wriggles you will find yourself in her divine relaxed caning/spanking dungeon strapped down on a bench.
Submit to LadyAmber if you want to be punished by the best
in the UK and watch out for all her European tours in 2020.