This is dedicated to those who have done business with me regarding bdsm goods . As they have either done me a huge discounts on goods or even given me free goods to advertise in exchange for business RT/twitter/promos full coverage on websites/reviews/links/banner exchanges and information.
As believe everyone in bdsm /fetish should help each other and what a
better way then via social media .
So if you have goods you wish to send me for me to showcase on my twitters pages (I have 3 pages /two websites,instagram) .these can be free gifts or huge discounted offers,please email me at (ladyamber2017@hotmail.com).
twitter@blacksmithbdsm
(custom collars,cuffs,heavy duty dungeon furniture and a whole new website coming dedicated to hand made solid steel furniture)
twitter@lodbrock_world
(bdsm equipment)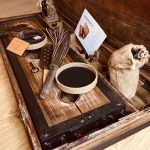 twitter@MissChrisSpanks
(leather tanner)