THIS PAGE IS MY TOURS FOR 2021 TOURS/DOUBLEDOMMES DATES & VISITING MISTRESSES AND SUBS.
Contact for European bookings can be made via
WhatsApp +447775276054 or via email
ladyamber2017@hotmail.com
19TH-25TH SEPTEMBER
I will have @RoxyElixir (mistress) & @MLSlave (sub) staying with me in
Gravesend , Kent, and we will be available for DD/s & D/s sessions.
All sessions are £100 per hour per person (deposit required to book).
Both ladies can be found on twitter.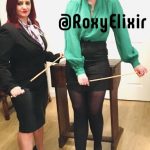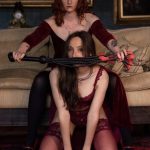 2
12TH-17TH OCTOBER
I will have @SubAlexia staying with me in GRAVESEND, KENT and
we will be holding D/s sessions. Alexia is a very experienced sub
and she also holds her own sessions when she stays with me and
you can contact her directly via her twitter page @SubAlexia .
Our sessions together are £100 per person per hour,
her solo rates may vary & that's for you to discuss with her privately.