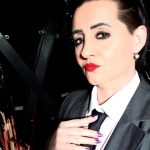 Lady Amber. English mature stunning Disciplinarian/Leather Mistress.
With 15 years of experience in DISCIPLINE & BDSM, correcting new to
seasoned players to amazing journeys with MASOCHISTS.
I have a fully equipped premises that consist of a domestic setting, a
very large dungeon room with spanking benches and a huge array of
impact play implements from QualityControl, London Tanners, McHurt, …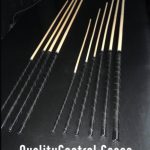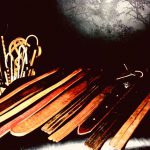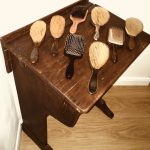 Everything to suit all tastes, requirements & all levels of play. An
alluring, beautiful, strict, mature lady, who has intoxicating eyes
and a tiny size 8 figure that's combined with a eloquent sadistic side
& evil sense of humour. Based in Gravesend, Kent, she is one of UK's
best known DISCIPLINARIANS with a formidable reputation for
accurate stripes and no nonsense caning sessions,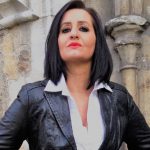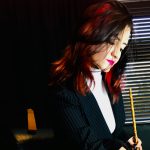 Wearing classy fitted outfits that show her fabulous curves and
physique. Nothing's more alluring than being disciplined/dominated
by a strict, mature lady wielding a cane, intensely looking down at
you with an arm raised about to inflict some well deserved pain on
you. If you found my page then we both know that you are in need
in a much deserved punishment and as much as you may try to fool
yourself that you just stumbled across it, we know only too well that
you are here because you feel the need to be disciplined. You are most
likely a repeat offender in need of occasional or constant
correction and you need to be held accountable for your actions
and have no fear I will provide the necessary correction needed.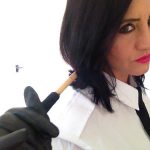 Judicial Punishments are a cruel favourite of mine and you shall receive a sentence which is commensurate with your infractions.
So be warned, I will be the judge and the jury and will execute the punishment as I see fit and you will have no say in how long it will last, how hard it will be or what implement will be used. So make sure you wish to commit 100% because there is no turning back , no one gets out of court. Be warned, I am well versed in the art of discipline/caning with precision, delivering mild to severe sessions to Judicial canings.
From a slightly rosy red bottom to full blown welts and stripes that will last weeks and guaranteed to be felt every time you sit down.
A quick cold caning (no warm-up) is a severe chastisement ranging from six of the best to 100 strokes plus for the more seasoned player.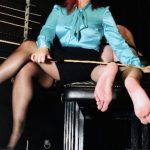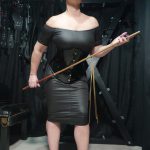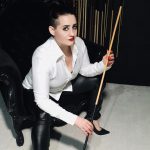 I offer a vast array of role-plays for spankings and canings, as sometimes the need to be spanked is better expressed when carried out in role-play exchange. When acting out the role-play it facilitates a medium which is more comfortable to allow you to accept the discipline you crave.
Always inform me of your previous experience with CP/Discipline. Whether I choose to do six of the best on you or a good old-fashioned hand spanking, slipper, belt, or strap you will be punished as I see fit. Limits are always respected, as they should be with all disciplinarians.
I am more than happy to incorporate humiliation & verbal into sessions, swearing /non swearing/shouting or a cool calm stern whisper in your ear making you tremble. With key/trigger words incorporated, to really regress you back in time to when you were full of anticipation and trepidation, for a more authentic session.
I am very well accomplished in all types of sessions including role-play.
Please feel free to email me about any role play scenarios you have and I shall give them my full attention and consideration .
LadyAmber
I LOOK FORWARD TO DISCIPLINING YOU